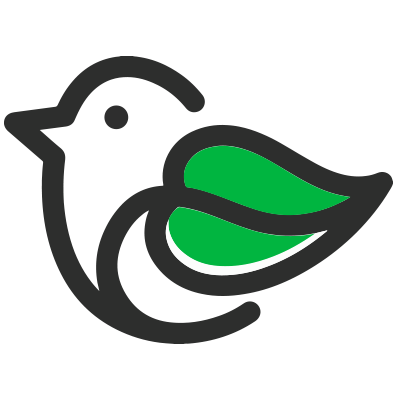 At Kratom Bird, we are driven by our core values, which are the foundation of our company's philosophy and operations. Honesty and trust, service and responsibility, competence and brilliance, collaboration and innovation are the principles that guide us in delivering an exceptional experience to our valued customers.
Founded in 2012, our journey began with a personal interest in the kratom plant. Recognising the market's need for reliable and high-quality products, we embarked on a mission to revolutionise the industry. We extensively researched the plant, explored the market, and sought out trustworthy suppliers. Dissatisfied with the existing flaws in the business, we made the decision to visit the source directly — southeast Asia — and establish a direct cooperation with the farmers.
Why buy at Kratom Bird?
Supply-chain excellence is at the core of our operations
!
Today, we boast a well-equipped warehouse from which we ship our products daily. We have carefully sourced the purest kratom from stable suppliers, ensuring a professional and reliable relationship. By eliminating middle-men, we maintain strict quality control and oversee the entire process, from sourcing to packaging. Every batch is subjected to comprehensive lab testing upon arrival, guaranteeing the highest standards.

We prioritise the customer experience!
Our user-friendly webshop, meticulously crafted with a focus on user interface and experience, ensures a seamless and effortless browsing and purchasing journey. We are committed to providing superior customer service, engaging closely with our customers to understand their needs and preferences.
The bird, our brand, symbolises openness, freedom, and quality!
It represents our clear mission to offer only pure, premium, and quality-assured kratom at the most revolutionary prices. We firmly believe that everyone should have access to this natural choice. With a dedication to repeatability and reproducibility in our processes, we strive to deliver consistent excellence in every aspect of our business.
Honesty and trust is the foundation of our interactions with customers and partners!
We take service and responsibility seriously, recognising that our customers' satisfaction is paramount. Competence and brilliance drive our team to continuously improve and innovate. We foster collaboration and encourage innovative thinking to stay at the forefront of the industry.
Join us on our journey to experience the best that kratom has to offer. At Kratom Bird, we are committed to providing an exceptional and trustworthy kratom experience, backed by our core values and dedication to excellence.